intelliSPEC's™ Digital Turnaround & Capital Project Management delivers transparency through management dashboards and digital wall charts to provide real-time visibility to enable managers to make intelligent and informed decisions faster so the turnaround stays on schedule and on budget. The Digital Turnaround Manager offers the ability to import P6 schedules directly into intelliSPEC™ and export reports back to P6 or other sources such as Excel, Word, PDF, etc.
intelliSPEC's™ Digital Turnaround & Capital Project Management offers true digital connection to unify the worker in the field with company management for operational excellence through:
intelliSPEC™ Can Assess Your Turnaround Readiness
intelliSPEC'S™ Digital Turnaround & Capital Project Management is more than just optimizing processes and providing real-time optics on the activities that take place during a turnaround, intelliSPEC™ provides the only Digital Turnaround Assessment tool.
The Turnaround Assessment solution helps aid in the turnaround planning process to ensure an on budget and on schedule execution.
This process takes place over a span of 24 months before the turnaround takes place and includes several readiness reviews, scope assessments to monitor development and a post turnaround review to identify lessons learned to improve future efforts.
Turnaround Flange Management
The intelliSPEC™ Flange management solution can be used for multiple turnaround and maintenance outages while quickly allowing stakeholders digital access to historical data. This streamlines the process, allowing your team to build work packs for the next outage.
Utilizing the intelliSPEC™ platform with SmartTag RFID technology provides increased efficiency and accuracy in reporting during preplanning, turnaround and maintenance work.
Reduction in Flange Management Process
intelliSPEC's™ Flange Management Solution is proven to reduce the flange management process by 42% vs. traditional paper tag methods. Only the intelliSPEC™ platform can provide standardization and transparency by: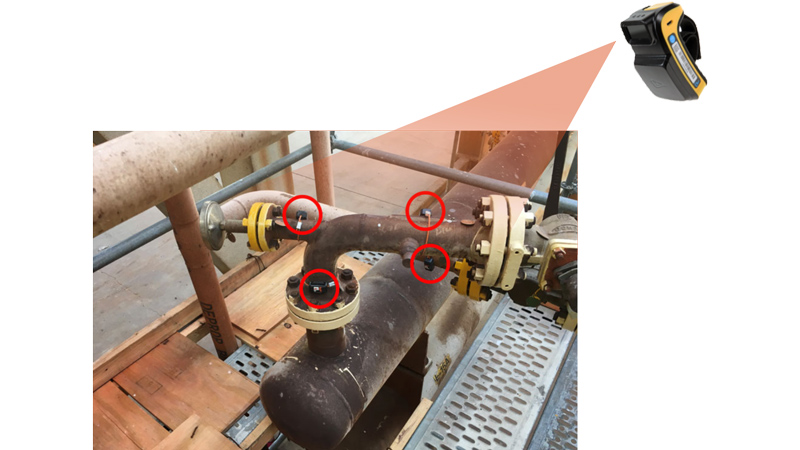 Tags are scanned using the RFID scanner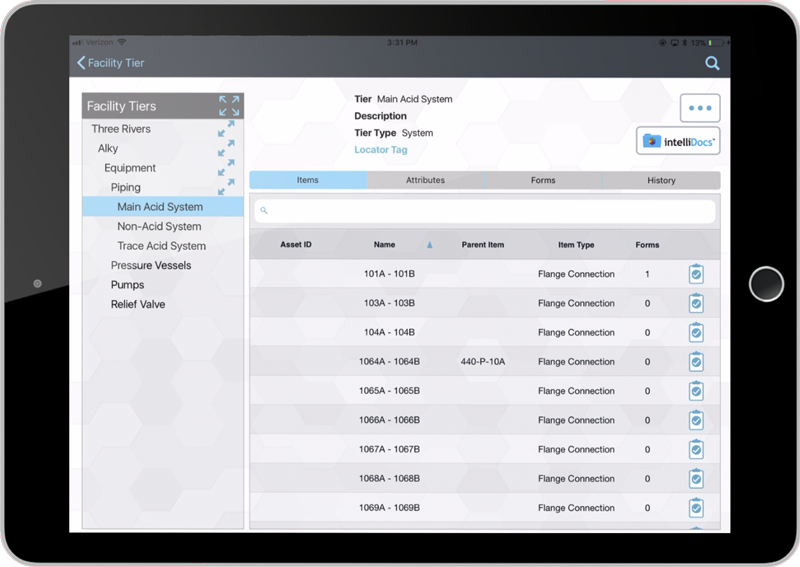 Data is entered into a mobile device via intelliSPEC™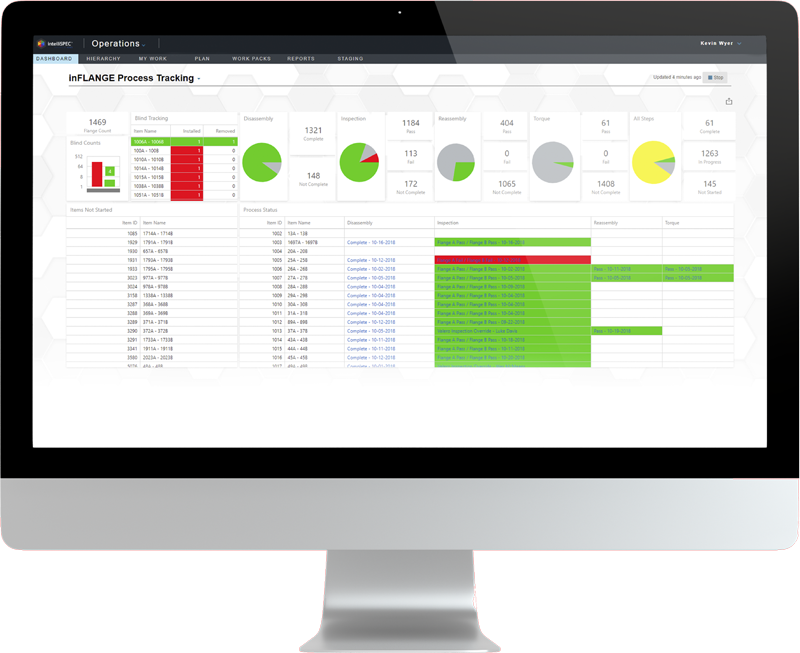 All collected data can be viewed on the management dashboard